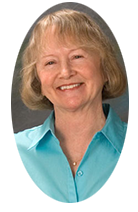 Ruth Doan MacDougall
The Snowy Series: HENRIETTA SNOW


"The gang turns fifty . . . and (EEK!) sixty!

"Our generation," Snowy says in HENRIETTA SNOW, "is 'the disappeared'. We've dropped out of sight between our parents' generation—The Greatest Generation—and the baby boomers. Remember how we were called 'The Silent Generation'? Nobody knows about us."
But you will know!
Here are Snowy and Bev and Puddles, Tom, Dudley, the twins and all the Gang from Gunthwaite High School, in the next stage of their lives. How do they adjust to limitations, deal with grief, and face the realization that this is their last chance at love, success, and happiness? How do they face death?
With humor, for one thing. Like The Cheerleader and Snowy, HENRIETTA SNOW is funny, honest, and indelible.
Available now!
And then . . .
. . . In the first novel in The Snowy Series to be told primarily from another character's point of view, Bev continues the story in The Husband Bench, or Bev's Book.
. Frigate Books (2004, 2017) Foreword by Ann V. Norton; Saint Anselm College

FIRE TOWERS

Photographer Robert J. Koslow named the photo that he took for the cover of HENRIETTA SNOW "View from the Fire Tower". To get the photo that you see on the book's cover he climbed to the top of a fire tower like this one. As you read, watch for how firetowers play a role in the settings for HENRIETTA SNOW.

Start Reading Today
Chapter 1
THE AUCTION WAS over. The joyous accumulation of almost twenty-six years of marriage, of living on New Hampshire's seacoast in the Old Eastbourne apartment and the Pevensay house and then in the mountains of Woodcombe on this Hurricane Farm, was practically reduced to bare necessities.

Henrietta Snow Sutherland, known as Snowy, had hoped she would now feel cleansed, ready for a fresh start. Instead, as she stood looking out one of the living room windows at the front lawn where earlier a crowd of dealers, collectors, amateur opportunists, and busybodies had stared at and bid on her belongings, she just felt dead tired.
She asked Bev, "Can we beg off going to Dudley and Charl's for supper?"
"If we don't go," Bev pointed out, "we'll have to cook here."
"True," Snowy said, suddenly noticing that Bev, always beautiful with green eyes and once-red naturally curly hair that had become a white helmet, looked haggard. Bev had been her best friend since they were seven years old. Back in 1946, when they were in second grade at the same grammar school in their hometown of Gunthwaite, New Hampshire, they had discovered they were kindred spirits, and they had remained so right up to their present 1987 age of forty-eight, except for a gap of ten months thirty years ago and later a lapse into only Christmas-and-birthday-card communication during the distractions of domestic life, child-rearing, husband-tending. Last Saturday Bev's daughter Mimi had had a June wedding on a mountaintop in Woodcombe, with the reception held here at Snowy's Hurricane Farm, and Bev had planned to return to Connecticut with her husband and her three other kids afterward, yet at the last minute she decided to stay with Snowy, ostensibly to help.
Bev added, "Anyway, I'm all agog about seeing Charl and Darl."
"Okay," Snowy said. "Let's round up Ruhamah and be on our way."
But the phone rang. It was immediately answered out in the kitchen, by Ruhamah.

"Leon again," Bev predicted.
At the reception, Bev's younger son and Snowy's daughter had met and ignited, and during the past week Leon had phoned Ruhamah every day. Snowy could imagine only one reason why twenty-one-year-old Leon would pursue sweet-sixteen Ruhamah; she intended to make sure he remained long-distance.
From the kitchen Ruhamah shouted, "Snowy, it's for you!"
Bev changed her prediction. "Tom," she said, and went into the hallway, to climb the stairs to Snowy's office, which with its pull-out sofa was the guest room.
Snowy crossed the living room, the least empty of the rooms because before the auction the new owner of Hurricane Farm, Frank Barlow, had bought the Sheraton sofa, the tavern table, and the butterfly table, so they were remaining here, while she was keeping the wing chair (Alan's chair), the Martha Washington chair, the pedestal table, the glass-fronted bookcases, and one of the oriental rugs. She went through the echoing dining room—gone fast at the auction, the cherry dining table and oak sideboard—into the kitchen in the ell.
Ruhamah was two inches taller than Snowy's five-three and had inherited Alan's long eyelids. Otherwise, Snowy knew, mother and daughter looked alike, doomed to cuteness with heart-shaped faces, turned-up noses, denim-blue eyes, and dark blond hair (well, Ruhamah's mane wasn't interwoven with the white hairs Snowy had discovered recently). Ruhamah wore jeans and an old T-shirt of gamboling lambs that said ARIES, while Snowy had got a bit more dolled up for the auction, light green corduroy jeans and a creamy short-sleeved blouse with ecru edging, an outfit she had last worn when Dudley took her to visit Alan's parents last month. Ruhamah said in her unique voice that always sounded like a chortle, "It's a woman who claims she's Harriet. Your roommate, Harriet?"
Snowy snatched the receiver of the wall phone. "Harriet?"
"Snowy?"
They hadn't seen or heard each other since their graduation from Bennington College twenty-six years ago. Harriet sounded just the same. As Snowy remembered how amused Californian Harriet used to be by her New Hampshire accent, she pictured Harriet's angular dark prettiness and wondered if the years had changed that. Ruhamah went out the door to the screened side porch.
Snowy asked Harriet, "Where are you?" During the wedding reception, Snowy had learned that Kristin, Mimi's roommate during their years at Rhode Island School of Design, was working at a gallery owned by Harriet Blumburg, who, having discovered the connection, had sent word via Kristin that she'd be phoning sometime. Kristin had said Harriet was off to China. Snowy said, "You can't be calling from China!"
"That's next," Harriet said. "First, a detour. I'm in Israel. How are you? I had trouble finding you; I phoned the number Information gave me and it rang and rang and finally some out-of-breath woman answered and said you hadn't moved in yet and gave me this number."
This phone was already switched to Frank Barlow's name. "I'm moving tomorrow," Snowy said. "I own a little general store in the village—that woman works there—and I'm moving into an apartment over it." The apartment's phone number was different from the store's, and Irene must've got so irritated by Harriet's persistent ringing that she dashed upstairs to answer it. "I haven't hooked up an answering machine there yet. You're in Israel? You sound so close!"
"Snowy," Harriet said. "Kristin told me what her roommate had told her. I'm terribly sorry. I remember Alan. . ."
Harriet trailed off.
If people had difficulty expressing sympathy about an ordinary death, they got completely tongue-tied about a suicide. Snowy tried to help, glad that Harriet couldn't see her eyes filling. "Remember the Sleepytime Motor Lodge? After he and I spent Saturday nights there, we'd come back to school to our room, yours and mine, and you'd tactfully go over to Commons while we said good-bye." She ripped a sheet off a roll of paper towels and blotted her eyes.
Harriet said, "You met him when you were doing research for your thesis on a poet, Ru-ha-who?"
"Ru-hay-mah," Snowy said, reminding her of the pronunciation. "Ruhamah Reed. Do you remember the portrait of her you gave me, a wedding present? You painted it from the frontispiece of her collected poems and called it 'The Matchmaker.' I've still got it, and it's going to the new apartment." Along with Alan's pen-and-ink sketch of the Ruhamah Reed House in Old Eastbourne. "We named our daughter Ruhamah; you just spoke with her."
After the reception, Snowy had quizzed Kristin and learned that besides running the New York gallery and traveling a lot, Harriet was garnering acclaim for her paintings, something Snowy wouldn't have heard about in the wilds of Woodcombe, and although there were probably mentions of it in the Bennington alumni magazine, Snowy had stopped doing even a cursory flip through the pages when her career as a poet had hit a brick wall and seeing items about others' successes became too shamefully painful. From Kristin she'd also learned that Harriet was unmarried and had no children. And now Harriet was in Israel. Snowy asked, "Why the detour?"
"Oh, I make many detours. But this one was planned. I got an urge to see the Sea of Galilee. I've been to Israel before, but never here. There are some gorgeous views, with the mountains to the east—the Golan Heights."
Snowy remembered Harriet's phases at Bennington, when she first painted only fat women and later when she painted only circles of primary colors. Was Harriet now doing landscapes? What transitions had led to this? Snowy asked, "Are you painting the views?"
"I'm trying to."
"What time of day—or night—is it there now?"
"Half-past midnight."
"You once made a detour to India. You sent me a postcard saying, 'Am living in an ashram.' I didn't know what the hell an ashram was. I had to head for the dictionary." This was in 1971, the last time Snowy had heard from her. Harriet had never been a good correspondent, to put it mildly; at Bennington she'd driven her parents crazy.
Harriet said, "Some of my detours involve guys, and that was one of them."
"As I recall, you had a tendency to fall for jocks, so the Super Bowl would seem a more likely detour than an ashram."
"Well, it did turn out that he preferred cricket to philosophy."
They began to giggle.
Harriet added, "And I must confess there's a guy here, and he does play soccer. And Snowy, you ought to see the hunks off the kibbutzim—the kibbutzes—with rock-hard muscles from working in the avocado groves!"
Snowy whooped, and over the phone she heard Harriet laughing in Israel.
Then Harriet said, "Snowy, are you all right? How's the poetry?"
Snowy looked out the kitchen window beside the phone. Barn swallows were perched on the telephone line and soaring in and out of the white clapboard barn across the driveway. "Oh, fine. I've had a few collections published over the years." But there had been only rejections these past five years. "My thesis became a biography of Ruhamah Reed."
"Great!" Harriet said. "I'll look for all your work when I get home."
Snowy couldn't bring herself to confess it was out of print. Bev hurried into the kitchen, pointed at the clock, made an exaggeratedly urgent face and wrung her hands, so Snowy said in relief, "I'm sorry, I have to leave for a dinner date."
Harriet asked, "You're—dating?"
"No, no," Snowy said hastily. (What, however, was the term for what she and Tom were doing? They'd got their "dating" over with thirty years ago.) "Just supper with some old friends."
"Well, old friend," Harriet said, "dear old school chum, it's good to catch up. Hope to detour to New Hampshire someday. Bye!"
"Thanks for calling. Bye." Snowy hung up and said to Bev, "That was Harriet, my roommate. Kristin said she'd be in touch. After all these years, she phones when she's visiting Israel!"
"Imagine that, phoning from Israel." Bev had never met Harriet. Her own roommate hadn't done a disappearing act; they stayed in touch with Christmas and birthday cards. Ann Wilmot, Bev's roommate at Katharine Gibbs, had wanted to be a private secretary to a globetrotting boss, but after graduation her first job had taken her to Chicago, where she had fallen in love with the son of the owner of a Ford dealership, had married him, and settled down to suburban life with two kids.
"Okay, let's go." Snowy grabbed her shoulder bag and hurried outside, crossed the side porch, and opened the screen door. She looked at the herb garden beside the steps and up at the backyard, the vegetable garden, the apple orchard. Beyond were the brook and woods, with an unseen beaver swamp in there. Two years ago she and Alan had bought this Hurricane Farm beneath Mount Pascataquac and they'd also bought the general store in the village. She had loved the farm but been unable to cope with the store. Now she had to sell the farm to save the store; after the refinancing, she was facing a thirty-year mortgage. She yelled, "Ruhamah?"
Out of the barn backed Snowy's white Subaru, upon which this spring Ruhamah had put a bumper sticker that said Native. As Ruhamah pulled up alongside the porch, Snowy and Bev exchanged a glance. A sixteen-year-old chauffeur? Snowy was used to this, for although her long bout with agoraphobia seemed to be over (knock on wood), she still hated to drive. Bev was used to doing suburban-housewife driving; indeed, when her kids were younger and all in need of lifts to music lessons and Little League, it seemed like she had spent her entire day behind the wheel, and she continued to log plenty of hours there with her youngest, Etta, age twelve. Bev made her "Oh, horrors!" face at Snowy. Bev adored making faces. Then she shrugged, and then she said, "Eek!" and slapped at a mosquito on her arm. She was wearing a new sleeveless navy-and-white striped jersey with her jeans. Because she hadn't packed enough clothes for such a lengthy stay, she'd had a terrific excuse to go shopping.
They got into the car, Snowy insisting Bev sit up front to take in the New Hampshire scenery she'd been deprived of all these years in Connecticut. Ruhamah drove down the driveway lined with the masses of daffodils Snowy had planted, now gone by.
Snowy said, "Shit, I forgot a hostess gift!" And she was the compulsive one. It was Bev who forgot things. In this instance, though, the responsibility belonged completely to Snowy, because Dudley had initially invited only her and Ruhamah. But when Bev decided to stay, Snowy had phoned to tell Dudley and Charl, feeling sure they'd want to expand the invitation to include Bev. She'd got Charl, another voice from the past, who exclaimed, "Then I'll invite Darl and Bill and we'll have a reunion," adding, "if you don't mind too many people, couples?" "It's fine," Snowy had replied.
Bev said, "You've just been through the sale of your home and an auction of your furniture. You're moving tomorrow. A hostess gift? Charl and Dudley won't expect you to be functioning at all. That's the whole idea of feeding you supper."
But, Snowy thought as Ruhamah turned left onto the dirt road at the foot of the driveway, Dudley had brought her presents, a hanging basket of red impatiens to attract hummingbirds to the apartment, and tubs of vegetable seedlings to replace the garden she'd slaved over and must abandon. Snowy felt awful, empty-handed, empty like the house.
The dirt road was officially named Thorne Road, but its local nickname was the Roller Coaster Road, and whenever they drove it during Bev's visit, Bev liked to pretend she was at an amusement park, shrieking and squealing as the car bumped and bounced. Today her theatrics were weary. At the main road, she said, "What a thrill," and subsided.
They drove along Woodcombe Lake toward the village. Back in the other direction lay Murray Cove, where on the night of May ninth Alan had washed down Valium with gin and swum out until he drowned. It was a quiet lake, its old-fashioned cottages hidden in the woods, unlike Lake Winnipesaukee, the lake of Snowy's youth, where motels and marinas and condominiums now abounded. A fisherman had found Alan's body the next morning, just when she was discovering that he hadn't come to bed and wasn't in the house or the store.
Bev said, following her thoughts and trying to distract them, "Tell me about Harriet. You've never mentioned her much."
"She's rich," Snowy said, and then was appalled that this could be the first description that leapt to mind. In college, Harriet's vast allowance, her new Jaguar, her casual references to her evidently palatial home in California, were so far removed from Snowy's experience that Snowy had hardly ever felt envy.
"Family money?" Bev asked. "What's the source?"
Growing up, Bev had planned to marry a millionaire. Instead, she'd married Roger Lambert, a high school boyfriend from a blue-collar French Canadian background, who had got a scholarship to Dartmouth and then a law degree from Boston University and now, Snowy thought, seemed to be gaining fast on becoming worth at least one million. In high school, as a sophomore Snowy had been terrified by Roger, a suave senior, tall and coolly jaunty, co-captain of the basketball team, president of the National Honor Society, until she recognized how much they were the same, overachievers with searing ambition. Roger had attained his. After she'd overcome her fear of him, she had liked Roger, but the father-of-the-bride at Mimi's wedding, with a mustache counterbalancing a receding hairline, the grown-up Roger who had upset Bev dreadfully, was a stranger. An enemy?

"Real estate," Snowy said. "Harriet's father is in real estate in California. The New York art gallery, that was owned by a family friend, and Harriet used to work there during our Non-Resident Terms. The family friend wanted to retire, so Harriet bought it, according to Kristin."
Bev repeated, "Real estate."
Woodcombe was often called the prettiest village in New Hampshire, thanks to the old white houses and tall-steepled white church, a traditional scene saved from triteness by its location in a mountain notch. Once a little outpost on the edge of the White Mountains, Woodcombe seemed both vulnerable and courageous (or foolhardy), especially if viewed from Mount Pascataquac where the settlement was clearly revealed as a huddle of tiny houses and a spear of church spire below mountains piling back thickly green to higher hazy blue.
At the center of the village was the store, white with a long screened front porch. Some people now still sat chatting there on the deacon's bench although six-o'-clock closing time neared. Irene Mason, Snowy's helper, and Irene's nephew, Darren, were handling the store alone this weekend because of the auction and moving day. In the gravel parking lot, between a pickup truck and a Range Rover, Tom's old green Jeep was parked.
Tom would be upstairs in the apartment finishing the second coat of white paint on the walls. When Snowy had decided to turn the attic storeroom into an apartment, he'd done the preliminary work, but then Ruhamah, being a pain in the ass, had objected to his sudden appearance in Snowy's life right after Alan's death, so Tom had made himself scarce and Snowy had hired carpenters to get the flooring down, the drywall up and taped and sanded, and an outside staircase built. At Mimi's wedding, Ruhamah came to an acceptance of Tom. This past week he'd been doing some of the painting, in and around his schedule as fire warden on Mount Pascataquac, where he lived in a log cabin beside the fire tower. Last Sunday Bev had announced, "I've spent so much of my life wielding paintbrushes and rollers in the various houses we've owned that I could qualify as a professional," and she had pitched in to do most of the painting, while throughout the week Snowy waited on customers downstairs, still learning the ropes, a faint twinge of unease at the back of her mind whenever Tom and Bev happened both to be working up there, telling herself to dismiss a ridiculous emotion left over from high school, for God's sake.
"Real estate," Bev said again. "Harriet's father is in real estate."
Snowy hesitated and then said encouragingly, "Just like you."
Bev looked over her shoulder at Snowy. "I'm not 'in.'"
"But you can be. You passed the exam. You're a real-estate salesperson. You can sell real estate."
"My license is for Connecticut."
This was the first time since the wedding reception that they'd discussed the real- estate exam. Before then, Bev had been distraught for weeks, sure she had flunked it because she hadn't got the result, and then amid wedding champagne her husband had produced the certificate, which he had found in their mail and had hidden until he could present it to her at Mimi's reception, framed. Snowy figured that Bev's fury over Roger's presumption, at the delay that meant Bev's mother had died without knowing Bev had passed the exam, had provoked Bev's decision to prolong her New Hampshire stay, although Bev might have done so anyway when she realized she could help with the painting and packing.
Snowy said, "Harriet's financial abilities must've improved since our school days when she couldn't budget her allowance and always ran out. Though I gathered from Kristin she's got somebody handling all that, at the gallery and otherwise."
"Her husband?" Bev asked.
"She hasn't married."
Ruhamah entered the conversation. "Lesbian?"
"No," Snowy said.
Bev said, "Just smart."
New Hampshire was a state soggy with lakes and ponds, and on the road out of town they drove past more white houses of various vintages, a field of lupines densely purple, pink, blue, and then a little green pond reflecting itself treetop deep, another field so full of buttercups it looked spread with yellow butter, and then small Lower Lake as smooth as a fresh coat of polyurethane until two ducks took sudden flight, their wakes spilling like silver bangles. When Ruhamah turned onto the main road to Gunthwaite, what lay across the way from a minimart but more water, one of the many harbors on Lake Winnipesaukee, with much boating activity at the public dock.
Bev said, "I used to know how to water-ski."
Ruhamah glanced sideways at her.
"Long ago," Bev said.
Ruhamah said, "I've heard you're some tennis player."
From Leon, Snowy presumed.
Bev gave a laugh. "I'm more astounded than anyone."
Snowy was even more astounded that Ruhamah had become an athlete. Relieved that Ruhamah hadn't followed in her footsteps and gone out for cheerleading, which was in disfavor these days anyway, Snowy certainly hadn't expected to learn Ruhamah was the relief pitcher on the high-school softball team. But Alan had played basketball at Eastbourne High School, and while Snowy had loathed gym, she'd wanted the cheerleading glory so avidly she trained her uncoordinated body in the routines, the most challenging stunt required just being a cartwheel, thank heavens. Thus Ruhamah had a basketball player and a cheerleader for parents. Still, as far as Snowy knew, Ruhamah hadn't shown any particular interest in sports until this spring.
Ruhamah said, "I've never water-skied."
"I thought it was glamorous," Bev said, "but once I got the hang of it I found it excruciatingly boring—except for the boys involved. Look at those condos, Snowy! Wasn't there a cabin colony here when we were kids? What was it called?"
The builders of this condo development of earth-tone boxes with balconies had opted for the "historic/old local" category of condo names and come up with Indian Carry, therefore managing to be both politically incorrect and, because the actual site of the portage between Lake Winnipesaukee and Lower Lake was somewhat farther north, geographically inaccurate. Snowy said absently, "The Lakeside Cabins." She remembered that during the reception, Bev had mentioned all the condos being built on the lake and remarked that selling real estate around here must be fun. In her youth, Bev's goal had been to have fun.
Bev craned her neck to watch the condos disappear behind them. "I wonder what the prices are up here."
Snowy had no idea.
Ruhamah said, "One of my friends' fathers bought a two-bedroom condo in a development in Gunthwaite after the divorce, and she says he paid sixty-five thousand but the price has gone down since then and is he pissed off."
Snowy and Bev digested this. Ruhamah sped onward.
It wasn't necessary to take the new bypasses or the Miracle Mile when you were approaching the small city of Gunthwaite from the Woodcombe direction, so the route was familiar and Snowy didn't get disoriented except by changes in the sights. More houses on this road and up the sides of hills and mountains; fields and woods were vanishing faster and faster. Overpopulation! That's all Snowy could think of whenever her shocked eyes lit on yet another change, another giant yellow machine clawing into the forest floor for yet another building lot. She had contributed one child to the problem. Bev had four, and was that what Bev was thinking about now, her children, two still living at home, and the cost of a three-bedroom condo? Was Bev thinking about a separation from Roger? To teach him a lesson for swiping her exam certificate, for taking possession of it, an action that had made Bev realize he had tried to undermine her pursuit of a career? Was Bev thinking about a divorce? Once when Bev had fallen in love with another man, she'd told Snowy that divorcing a lawyer was disastrous.
Tom had become, to all intents and purposes, separated from Joanne, his wife of twenty-nine years.
They passed a housing development built on the site of the old sandpit where teenagers used to go parking. Where Snowy had Gone All the Way with Tom the one and only time in high school, the first of the two times they'd done it. Thirty years between fucks!
Ruhamah drove down Worm Hill, which had been given this nickname because years ago the ramshackle houses along it used to have handmade signs that advertised worms and night crawlers for sale. Now most of the houses were spruced up, and only one such sign remained.
Bev said, "Etta's horse. I'd need to find a riding academy here, where Prancer could be boarded—ye gods, that new junior high!"
More overpopulation. Snowy and Bev stared at the long low 1960s building necessitated by the baby boom. When Snowy and Bev were in school, the junior high had only taken up the first floor of one of the high school's two brick buildings on the south side of town.
Snowy said, "It's a middle school, and it isn't new anymore but it'll always be so to me."
"Junior high," Bev said. "Was that when we wore quilted skirts?"
"Yes, indeed," Snowy said. "And anklets. Or were ankle bracelets a freshman-year fashion?"
Ruhamah asked, "You wore ankle bracelets?"
Snowy said. "Over our white socks, which our skirts kept pushing down."
"So alluring," Bev said.
Ruhamah giggled, a rare sound to Snowy's ears this past month. Since Alan's death, Ruhamah had been seeing the school psychologist, and her school friends had rallied round, but Snowy couldn't gauge her state. At least Ruhamah no longer openly blamed Snowy.
Snowy said, "Take Bridge Street to North Main."
"Yup," Ruhamah said, and flicked directionals.
The houses grew closer: tall old houses, portly with porches and gables, nowadays divided into apartments; smaller houses hanging on as single dwellings; ranch houses squeezed in during the fifties and sixties. Then a corner grocery store that had become a "convenience" store, and then they were downtown, and instead of continuing along Main Street, Ruhamah turned onto State Avenue.
Before they reached the site of Trask's, a factory that had made gear cutters, where Snowy's father had been the foreman of the lathe department, the building now mostly vacant with only some fly-by-night stores on the ground floor, Snowy said, "Take Chestnut."
"Yup," said Ruhamah.
Chestnut Street entered the residential section most familiar to Snowy and Bev. In silence they looked at the sidewalk route they'd walked so many times. There was the Gowen Street corner; Jean Pond, known as Puddles, the friend who completed their triumvirate, had lived on Gowen Street. (Puddles now lived in South Carolina.) Farther along Chestnut stood the yellow house where Bev had lived from second to sixth grade before her war-widow mother remarried and the move was made to a farmhouse in the country.
Snowy said, "Take Emery."
Emery Street ran along the river, across which Main Street stores stood with their backs to the once-polluted river now canoed. The warehouses that used to be over there had been torn down, replaced with a squat building called the Main Street Mini-Mall. Here on the Emery Street side, on a sloping lawn overlooking the river, was the house Snowy had grown up in, a Colonial bought in run-down condition by her parents after the War and lovingly, obsessively, restored by them over the years. After they had died in 1977, her father of pancreatic cancer and her mother of a heart attack, Snowy had sold the house to a firm of lawyers, one of whom last month after Alan's death had explained to Snowy the bankrupt state of the general store and then had handled the sale of Hurricane Farm.
Bev looked up at the handsome white house with black shutters, a version of her house in Connecticut though smaller and minus her swimming pool. She said, "The garage is gone. And your folks' little backyard." Now there was only pavement, the law firm's parking lot.
"Yes." Snowy looked at the green river banking where in her youth she had sat under the trees and read and gazed at the view and longed with piercing intensity for something she couldn't name.
"Where now?" Ruhamah asked.
"Um," Snowy said, "keep going to the first right." Ruhamah knew the way to Snowy's old house but not to Dudley and Charl's on Water Street. Snowy had never visited them and for that matter didn't think she'd been down Water Street since roaming the neighborhood in her childhood, but she'd learned some years ago that they'd bought a white elephant, a big Victorian in disrepair, to contain their population explosion of one dozen children.
As Ruhamah turned onto Water Street, Snowy immediately knew which house was theirs. You couldn't miss it.
"Look!" Bev cried in delight. "A painted lady!"
Ruhamah asked, "A butterfly?"
"That house!" Bev said. "That's what they're called, painted ladies."
Ruhamah said pedantically, "A painted lady is a butterfly."
But this was a great ungainly red-roofed edifice painted pretty, its main clapboards raspberry-pink, its eaves and bands of fish-scale shingles powder-blue as were its turrets and pillars, and all its arched window frames, all its doors and porches, a delicate ivory with touches of gold.
Bev breathed, "Amazing."
Snowy said, "And what spectacular advertising for Dudley's painting!" Out on the Miracle Mile, Dudley owned a sign-painting business. Snowy had been friends with Dudley since their sandbox days in nursery school, and sign-painting had not been his ambition as they grew up. In their childhood he planned to be both a major-league baseball star and President of the United States, but when they reached high school he'd modified his goals to being a lawyer, then a senator, and finally president.
Ruhamah parked in the driveway.
As Snowy and Bev and Ruhamah got out of the car, the front double doors flew open and out rushed two identical women, small and quick, their dark hair no longer in the DAs of high school but still short, their faces flushed and eager. Snowy felt overwhelmed with affection for them, the twins, Charlene and Darlene Fecteau married to Dudley Washburn and Bill LeHoullier. Dudley had told Snowy they still dressed identically for special occasions, and this evening they were wearing stonewashed jeans with short-sleeved shirts the deep red of the rhododendron at the side of the house.
"Snowy! Bev! And you must be Ruhamah!" The twins hugged and hugged.
Snowy hugged back, remembering how she used to envy them, how she'd wanted to be a twin, the nucleus of the Gang. Charl looked at her intently, then hugged her again; Charl was the more emotional of the twins, but on top of that she had been, like Snowy, a widow. Snowy hugged her again too. Dudley had explained to Snowy that after the death of Charl's first husband, Jack O'Brien, who had been famous in high school for passing out at parties and then had left Charl with two kids and a third on the way when he passed out in a snowbank one winter night, Charl couldn't help crying whenever she saw other couples and she feared Snowy might be reacting similarly. Of Snowy's many problems, this wasn't one of them—or at least, she thought, not yet. She kept sensing that a delayed reaction might lie ahead.
Charl whispered anxiously to her, "How are you doing?"
"Holding up," Snowy said, smiling at her, no longer worrying about arriving empty-handed. "It's so good to see you."
Bev exclaimed, "The house is fabulous!"
"Yes," Charl said, whisking tears away, "yes."
Although Charl was the hostess, dominant-twin Darl took over, saying, "Come on in, everybody; we got the youngest ones fed but there are hungry teenagers getting hungrier," and she herded the guests before her up the broad blue stairs onto the porch and in through the ivory-and-gold doors.
There hadn't been any attempt at restoring the grand interior with Victorian accuracy. Kid-proof, that's what the rooms were that Darl led them past down the central hall, the walls of the various living rooms or family rooms and the dining room painted a presumably washable beige, the floors protected by sturdy mud-colored wall-to-wall carpeting, and the furniture heavy-duty. The big kitchen at the back of the house was brighter, with apple-red cupboards against white walls, and out the windows you could see the green lawn, scuffed bare beneath a battle-scarred swing set, and the river flowing past. At Snowy's old house, the street had separated the house and river, making her born-worrier mother not worry constantly about Snowy's falling in, but here the lawn stretched right down to the water so how had Charl and Dudley kept their sanity? With a dozen kids, Snowy supposed, you had to get fatalistic. Snowy blinked away the image of Alan sinking under the surface of the lake, as Darl said, "Everybody's outdoors," and they stepped out the back door onto a wide screened porch where kids were milling around, with more kids and two dogs outside on a brick patio where Dudley manned a huge grill.
Charl announced, "They're here!"
Then there were hugs from Dudley, last seen a week ago at Mimi's wedding reception, and from Bill LeHoullier, last seen at their high-school graduation. Dudley still resembled that rosy-cheeked little boy Snowy had played with, who had shot up tall in adolescence and whose hair was now receding fast. He and Snowy had made the mistake of dating for a hot and heavy spell in high school when she was on the rebound from Tom, but later they had returned to what they really were, friends. Evidently Charl didn't mind their long shared past. Snowy looked at Bill, who hadn't got fat over the years, exactly, but had thickened so much that in comparison he seemed a stripling in his football uniform in her memory, and she tried to recall if Bev had ever dated him and couldn't—Bev had gone out with so many boys!—but what she remembered clearly was that Tom had dated Darl after his breakup with Snowy and had once kissed Charl. Tom, the tomcat! Oh, forget these high-school romances! Yet Charl and Darl and Bev had all married their high-school boyfriends, and now she and Tom were—not dating, but what? In love. Despite having married other people, had they ever fallen out of love?
"—your typewriter," Bill was saying to her. "I met your husband when he brought it in for repairs."
"Oh good lord, you're Bill's Office Equipment! I didn't realize!"
Darl said proudly, "He's into computers now. He went back to school to learn them."
Bill said just as proudly, "Darl's the boss of the business. She's the bookkeeper."
Darl laughed. "Now, Snowy, you just sit down and relax."
So Snowy did, in a canvas chair on the porch. While Charl introduced her six kids still living at home, ranging from age eight to nineteen, and Darl introduced the kid here who belonged to her and Bill, an eighteen-year-old daughter who was the youngest of their four (the total number of children each twin had produced being one of the few ways, such as Darl's job, the twins differed), Bill brought out gin-and-tonics, distributed them, and passed around a bowl of pretzels.
Dudley flipped burgers and told Snowy, "Be forewarned: The ones on the left are turkey burgers because Charl is keeping tabs on my cholesterol."
As Snowy had Alan's. Snowy said, "With onions and catsup, you can't tell the difference."
"Yes," said Dudley, "you can."
Snowy raised an eyebrow at him. "I won't argue with someone who was a champion debater."
"Ho!" Bill said. "That-a-girl, remind him of that! Help me convince him he should run for city council!"
Snowy said, "Dudley, run for city council."
Dudley asked her, "Really?"
She said, "And then for mayor."
Kids chorused agreement, all except the oldest one, Dudley Junior, known as D. J., who had brought Ruhamah a Pepsi and was walking her down the lawn to a dock, where a tethered green canoe lazed. Because Ruhamah was a fussy eater like Puddles, Snowy had often thought she ought to be Puddles's daughter; with boys, ought she be Bev's, attracting them the way Bev had? Snowy watched D. J. say something to Ruhamah. He had inherited Dudley's height and blondness, while most of Dudley and Charl's other kids took after the Fecteau side of the family. Ruhamah smiled up at D. J. Dudley had almost always been able to get Snowy laughing.
Charl came out of the kitchen carrying a big bowl of salad. "Dudley shouldn't eat some of the ingredients, but it's his favorite and this is a party, our minireunion. It's a broccoli salad, Snowy, have you ever made it? What I call it is the Frigging Salad because there's so much frigging chopping, the broccoli, onions—"
Darl continued, "And then you grate the cheese and crumble the bacon, and there's the golden raisins and the pine nuts, it goes on and on."
Bev said, "I refuse to make a recipe that takes more than one card. My daughter makes a stuffed manicotti that's scrumptious, but it's on three recipe cards!"
Darl said, "Is that Mimi? Tell us all about her wedding."
Charl said, "Dudley couldn't even describe her gown. Men!"
Bev loved to tell stories, and she launched into the saga of Mimi's mountaintop wedding.
Snowy leaned back and listened, keeping an eye on Ruhamah at the dock. The comfort of old friends, however changed; old comfort food on the grill, updated. The porch and lawn seemed in constant motion, alive with kids and dogs. Don't, she cautioned herself, think ahead any further than this.
Continue reading! Paperback, iBook, and Kindle versions available.
© 2003, 2017 by Ruth Doan MacDougall; all rights reserved
Foreword by Ann V. Norton