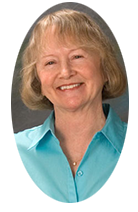 Ruth Doan MacDougall
The Snowy Series: THE HUSBAND BENCH, or Bev's Book

Bev was tall, with short thick auburn hair. She looked older, more finished, than the other girls in their class. And she was green-eyed and beautiful, but she loved to make faces.
That was Bev Colby at age fifteen in The Cheerleader.
Now, at sixty, her hair is white but she has remained a beauty and she still loves to make faces.
The co-captain of the basketball team, Roger was tall and coolly jaunty, a senior and so suave.
That was Roger Lambert, Bev's boyfriend. After college Bev married Roger, they had four children and a comfortable life, but his problems with Bev's desire for her own career in real estate resulted in a separation. At the conclusion of Henrietta Snow, the third novel in The Snowy Series, Bev and Roger have decided to give their marriage another chance and to renew their vows.
"What happens next?" the readers always ask.
After the euphoria of the decision to get back together, Bev tries to face the reality of this prospect, while also trying to deal with her career and, even more important, a surprise with tremendous impact.

Available now!
Frigate Books (2007, 2017)
Foreword by Ann V. Norton; Saint Anselm College
Start Reading Today
Chapter 1
"THE TOURNAMENT OF ROSES," said Roger, walking back into the bedroom in his old maroon woolen bathrobe after his morning shower and glancing at the tuned-low television set. "The Rose Parade. That's decorating-the-gym taken to the extreme."
Bev was watching the parade from the depths of the king-size bed, once their bed, now his. This had become truly a "master" bedroom downstairs in the big old white colonial in Ninfield, Connecticut. Until three nights ago, she hadn't slept in this house since early June 1987, which meant, today being the first day of the year 2000, it had been twelve years and six months ago. She laughed, enjoying the sight of him, her tall and handsome husband. His bathrobe smelled like wet wool, like mittens. She said, "Decorating the gym? Crepe paper? Kleenex carnations?"
He stroked the mustache that he'd grown years ago when his hair started to recede. That hair, formerly dark brown, almost black, was now a good iron gray, as was his mustache. "Because of Dick's wedding and everything, I don't even know who'll be playing in the games."
"Leon probably does." Their younger son, Leon, and two of their other children had also driven back to the Ninfield house last night—early this morning—after the big wedding at the North Congregational Church in Woodbury and the reception at the Highfield Country Club. She and Roger were together again, in a house full of all their children except their older son, Dick, who was now in New York, starting off on a Bahamas honeymoon with Jessica, his bride.
Roger opened a bureau drawer. "Leon will probably sleep through the parade and the games.
Bev didn't point out that she and Leon would be driving home this afternoon, having driven down here together from Waterlight, her home in Gunthwaite, New Hampshire, for the wedding. She plumped up the pillows behind her. The mattress was new since 1987 and also the bedclothes, boring plaid, a male choice, so Roger's girlfriend Amanda hadn't redecorated his bed during her two-year tenure. Bev almost wished she had. That might be something fun to be jealous about, and it would add an extra zing to make love in bed linen picked out by Amanda for a torrid romance with Roger. Instead, Bev said, "I've been trying to remember the name of an old movie—from our youth—about the Rose Bowl. Starring Diana Lynn, who was a favorite of Snowy's, but of course I preferred movie stars who were redheaded." Snowy (Henrietta Snow), her best friend, was a blonde, like Diana Lynn. Bev's hair, red in her childhood, then auburn, had turned completely gray, then white, in her thirties. She was now sixty and Roger was sixty-two, which seemed utterly impossible. They had been high-school sweethearts back home in Gunthwaite. How quaint! How complicated. "Snowy and I saw that movie when we were ten or eleven, and it was about the Rose Bowl beauty pageant and who would win," continued Bev, picturing herself winning, just as she had imagined the triumph while watching the movie fifty years ago. She had grown up to become Queen of the Junior Prom at Gunthwaite High School, but that didn't get you a ride on a float of flowers. You were only the cynosure of all eyes in a crepe-papered gym, and the only real roses were in your crown and wrist corsage.
Roger said, "Mmm."
He wasn't listening. For once, she could rise above her automatic reaction, a swift withdrawal into haughty hurt. She snuggled deeper in the bedclothes and relished watching his routine, his familiar ways of taking underwear out of his bureau, dropping the bathrobe over a bedroom chair, unself-consciously naked, the high-school basketball star who still played a lot of tennis to keep in good shape. Despite that, she'd been worrying about his working too hard at the law firm he'd founded years ago. They had come to Ninfield because an established firm here had made him the best offer when he graduated from law school at Boston University; in Ninfield she had created a whole new life for herself, with Roger and with the children, playing wife and mother while he climbed the ladder of success to his own firm. She'd been fearing he was a prime candidate for a heart attack or a stroke, Roger Lambert the overachiever, Roger the hotshot insurance lawyer.
But last night he had told her that he was ready to retire. Would he really? He stepped into a pair of Jockeys and adjusted the contents. She'd always wished he wore boxers so she could buy him exotic or amusing pairs, but she'd had to content herself with making puns about lawyers and briefs. She used to choose all his clothes as she did the children's when they were young, dressing everybody like paper dolls. Dressing! She remembered that the first time they'd gone to a tailor for his first really expensive suit, she had overheard the tailor asking him in a whisper, "On which side do you dress yourself, sir?" Roger had looked at him blankly. But Roger hadn't been an A student for nothing, and while Bev was still wondering what on earth the tailor was talking about, Roger whispered back, "I wear Jockeys. Neither side." Bev had given thanks that Snowy and their other best friend, Puddles (Jean Pond Cram), hadn't for some strange reason been there with her and Roger or else these three best friends, the triumvirate, would have been rolling in the aisles.
Roger said, "You could Google and find the title," and pulled on a T-shirt, went to the closet, took out an old pair of jeans.
"What?"
"The name of that movie."
He had been listening! And now she herself heard other things, clattering noises from the kitchen, and she smelled coffee. At least one of the children was up. Bev threw aside the bedclothes. "Time to get the show on the road."
Roger said, "Wish you could stick around through the weekend."
She was wearing a sweet flannel nightgown suitable for New England winters, white and virginal with embroidered doves adorning the chaste neckline. It had elicited the desired reaction from Roger. She said, "I've got that appointment tomorrow."
He zipped up the jeans and reached for a dark brown Shaker-knit sweater, one she didn't recognize, which matched his eyes. "Wish you hadn't had to make that appointment. Showing a house on a Sunday."
She felt anger flare. She damped it down. Toeing around under the bed for her white slippers, she said, "That's what they wanted, and the customer is always right, especially when they've got as much money as this couple apparently does. Anyway, I often work on Sundays. You'll have to get used to it."
He came over to her and kissed the top of her head. She liked being tall, five feet, seven inches (well, shrinking in recent years to five six, another joy of the aging process), but she also liked feeling petite beside his six two. He said, "Sorry."
He'd apologized! She slid into his so-familiar—yet still new—arms. When he'd been going out with Amanda, his aftershave had changed to something unfamiliar, no doubt a gift from Amanda. This Christmas Bev had given him, in addition to a briefcase, the simple old English Leather she'd begun giving him after they got married, and this was now what she inhaled, against her will thinking of other men's aftershaves and colognes, Frankie's Ralph Lauren Chaps, Geoff's Christian Dior. After she'd got married and the children began arriving, she had lost her interest in perfume and never regained it later; nowadays she wore none at all. But she took pleasure in men's fragrances. She said, "I'm sorry too."
"I'll make my special pancakes and we'll tell the kids the news over breakfast."
She smiled up at him. He had never been useful around the house, except with cars, but occasionally he'd liked to make breakfast or preside over steaks on the barbecue grill. It was funny to see him now doing everyday chores in the kitchen, where she felt like a guest.
Unfortunately he added, "With the exception of Leon, no doubt. He'll be absent, sleeping in."
Bev stepped back. "Roger, you must stop harping about Leon's fecklessness. He is thirty-three. He's not going to change." Back when Leon had refused to go to college, Bev had been very distressed and Roger had wanted to toss him out. Bev had become resigned, but Roger, who'd been voted Most Likely to Succeed in his high-school yearbook, never had.
"Sorry," he said again, yet this time he didn't sound as if he meant it.
Apologies, she thought, draping over her shoulders the holly green cashmere robe Roger had given her this Christmas. (When she had opened the present, she had been pierced by the memory of childhood Christmas mornings and her mother in a blue flannel bathrobe, which Mother called by the old-fashioned name of wrapper.) She went into the next-door bathroom. Apologies. Last night at the wedding reception Roger had finally apologized for something he'd done in 1987, the action that had made her leave him: After she had taken the Connecticut real-estate exam, she had waited in vain to receive the results, berating herself for having flunked, but then at the wedding reception of their older daughter Roger had presented Bev with the certificate, which he had found in the mail; he had hidden it, waiting to present it to her, framed, in front of the audience of wedding guests.
Hanging the bathrobe and nightgown on the bathroom door's hooks, she didn't recognize her hands, an old woman's hands. On her left ring finger were her engagement ring and wedding band from 1959. Over the past twelve years and six months away from Roger, she had worn these rings, describing her new relationship with him as a "bi-state" marriage. For a long time she had gloried in her new life of independence, her businesslike affair (to take care of those urges) with Geoff Plumley, the owner of the real-estate agency she worked at, and the holidays when Roger would drive up to Gunthwaite and stay with her for marital reunions. Conjugal visits!
Roger had been too busy at work to get involved with anyone else until recent years, and when eventually she realized he must be learning new bed techniques from other women, she found it titillating. "Does that make me kinky?" she had asked Snowy, who looked shocked. Jealousy didn't strike until Gretchen, a Ninfield friend, had informed her that Roger's latest girlfriend was Amanda, another friend from Ninfield days with whom she used to play tennis. Amanda wasn't some bit of fluff; Roger got serious about Amanda. Luckily, Amanda grew tired of waiting for him to "make a commitment," according to Gretchen, and Amanda didn't have the sense not to push him toward a decision. As he and Bev became involved in the elaborate preparations for Dick and Jessica's millennium wedding, they'd felt closer to each other than they had in decades, remembering their own wedding, looking through their old white-satin wedding album at the photographs of their young selves, and reliving all the years together.
And last night at the wedding reception, after his apology Roger had asked her to marry him again, to renew their vows. She had said yes. They had begun making plans, Roger thinking out loud about handing over the Lambert and Lambert law practice to Dick and the associates, Bev thinking to herself about what to wear. Roger had produced his PalmPilot to study the calendar; together they had settled upon a date for the renewal-of-vows ceremony.
She looked at the flannel nightgown and wondered what to choose for a second wedding night on a second honeymoon. Frilly or svelte? And the dress for the ceremony? She had saved her wedding dress all these years. It must still be up in the attic of this house. Should she wear it again? She had always thought in terms of a gorgeous new dress if she and Roger finally got divorced and she remarried. As she walked past the mirror over the sink, she made her old-crone face and waggled her old-lady hands. She had never outgrown loving to make faces. Then she sighed. She might weigh the same as she did in high school, thanks to torture on the treadmill, but it was distributed differently and there were all the other increasing signs of age, which were bound to get worse, especially since Puddles, a nurse practitioner, had told her and Snowy to cut their hormone dosage in half for safety's sake. If she decided on that 1959 wedding dress, she would have to have it altered. She couldn't even be saved by her "shapewear," which Mother would have called a girdle.
In the shower, the soap was Dove, the same brand she'd bought when she lived here. Roger had just kept on buying it, not bothering to experiment. Or did he use Dove because it reminded him of her?
Suddenly, she was scared. She hadn't shared a bathroom or a house with him for so long! Would he expect her to be home to make dinner when he wanted it? But if he truly retired, then he would be the homebody!
And what, she thought, will the children think? How will they react?
© 2007, 2017 by Ruth Doan MacDougall; all rights reserved